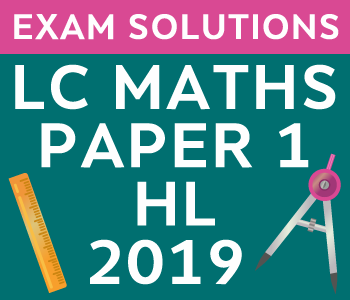 Course Includes
Maths Paper 1 Higher Level Leaving Certificate Examination Solutions EVERY EXAM QUESTION FROM THE 2019 EXAM PAPER
WHAT WILL YOU LEARN?
We walk you through the exam solution and marking scheme, question by question. Our videos are clear, concise and the perfect way to improve your understanding and exam grades!
This course is an ideal starting point for Transition Year and 5th Year students.
TOPICS COVERED: 
We have covered all the angles! 
We have you covered! Year by year, question by question, our course offers a video solution to every single question from 2019.
MOBILE ACCESS
 Our videos are designed to be accessible on most recent IOS & Android mobile devices, laptops and PCs. For more information, please read Terms & Conditions.
TERMS OF USE
Please read Terms & Conditions here. By enrolling on this course, you agree that you have read, understand and you agree to these terms.
WHAT STUDENTS HAD TO SAY ABOUT EXAMCAST COURSES
The pace of the video is easy to follow and being able to pause it very handy. Go raibh maith agat!
These videos are a lifesaver during the lockdown! Really easy to follow.
The questions are explained very well, very good way to revise !