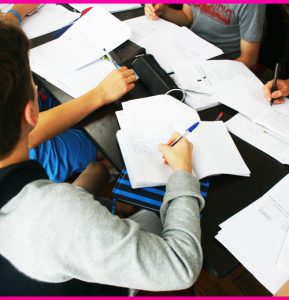 About ExamCast Online Courses
With ExamCast Online Courses we want to enhance students' learning experience and create resources to support teacher in the classroom.
The Examcast team design the best learning resources possible. As you watch, listen and engage with our video tutorials and exam solutions, you will learn quickly and effectively.
ExamCast Online Courses have been designed to inform and to inspire you, our learners. ExamCast content is written by experienced teachers, authors and publishing company consultants, with our French language content recorded by native speakers.
Our tests and quizzes allow you to track your progress and reward your achievements.
We want your learning space to reach beyond the classroom into everyday life. Examcast videos can be accessed on a wide range of devices, so you always have your study materials at your fingertips.
Come join us in our journey!